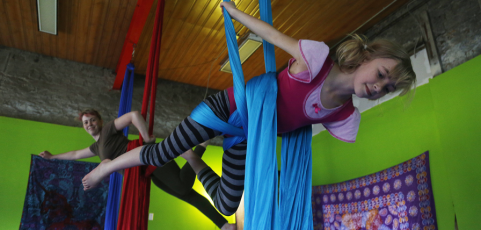 Come one, come all to The Last Carnival!
The Last Carnival is the first and only school in Lawrence, KS devoted to advanced circus arts, aerial dance, and whole body fitness training. All you clowns, geeks, freaks, hoopers, aerialists, dancers, and acrobats alike come join in the hullabaloo and find your long lost carny kin. Whether you are trying to find a fun and exciting way to work out, desire to train to become a performer, or just love everything circus; The Last Carnival has the classes and workshops for you! The Last Carnival instructors have had specialty training from all over the world, bringing you once secret treasures only known to circus families. So come visit this ever spectacular circus school to join in on all the fun. Fun, fit, and fly!
For centuries the circus has amazed audiences with how spectacular the human body can be through the impressive things it can do and the extremes the body can go to.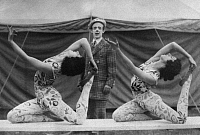 To perform these amazing feats of strength, agility, and poise you need to have an amazing body, which is what progressing through any of the circus arts programs here at The Last Carnival can do for anybody with any body. One of the unique things about this school is that you will find some classes that are not offered anywhere else in the country because they have been specifically designed for The Last Carnival by fitness and circus professionals. With this you can have the best of both worlds: the most interesting way to get a whole body workout while receiving specialty training for those who decide they would like to take this to the next level and become a professional themselves.
The Last Carnival offers classes for aerial dance in silks, aerial hoop (lyra), static trapeze, and hammock. You can also learn to fly and familarize yourself with the silks in aerial yoga classes.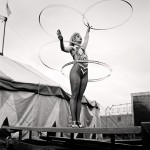 The Last Carnival also offers many other ground based circus arts classes. Check out The Last Carnival class descriptions for a full list of the classes offered with detailed descriptions.
Check out The Last Carnival calendar page to book classes today!