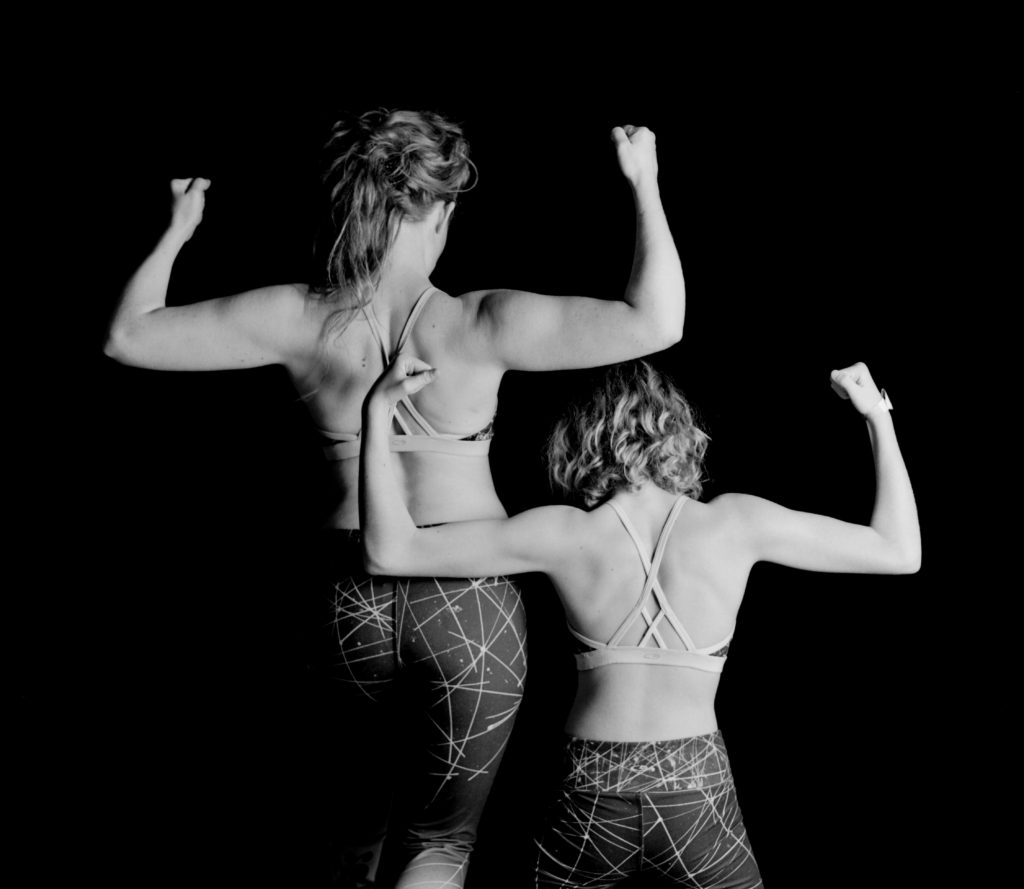 Healthy Living Made Simple…
Since 2014 The Last Carnival has offered an annual New Year New You set of workshops on New Year's Day. They book full weeks in advance and some of you may have noticed they are not on the calendar this year. This year we decided we need to help people not only discover a fun new fitness activity, we can help people find the lifestyle that will keep them healthy for many new years to come. So welcome to our Healthy Athlete Start Up Program. For around $6.50/day you can change your health, your life and your energy levels. Start this new year out with a new you.
Due to limited space for private lessons there will only be space for 5 people to sign up for this program each month. We will be running this series in December and January. You can message us directly to get set up and reserve your spot for the new year new you today!
This package is ideal for new students but current students are welcome to take advantage of this one time only offer as well. Remember to invite your friends and family to join as well!
What this program includes…

-Two private lessons with owner of The Last Carnival, Sihka. During the first 90 minute private lesson we will discuss your health and fitness goals, get you signed up with the program and try out a number of different circus arts to see which one calls you. We will also find the classes that you are most interested in and get you signed up for them. The second private lesson will be at the close of the program and will be an hour long lesson in any circus art of your choosing. ($190 value)
-Two sessions of circus classes. Each session runs for six weeks which is three months of classes. We will pick a weekly class you enjoy taking. You can choose from aerial yoga, contortion, aerial silks, trapeze, lyra or aerial rope. ($240 value)
-One hour long meal planning consultation with The Restorative Chef, Matthew Cramer. ($60 value)
-½ hour massage with our team's massage therapist Bella. ($40 value)
-Four month supply of Juice Plus+ Orchard, Garden, Vineyard and Omega Capsules plus Shakes. ($500 value)
What this program will cost you?
$200/month for four months

Here is a little bit more information on why we have decided to include each of these things in the start up program:
–Private Lessons. These lessons are a focused way of learning structured for your specific needs. This will be a great chance for you to really learn about the school, our programs and discuss what works best for you and your life in enjoying fitness and achieving your health goals.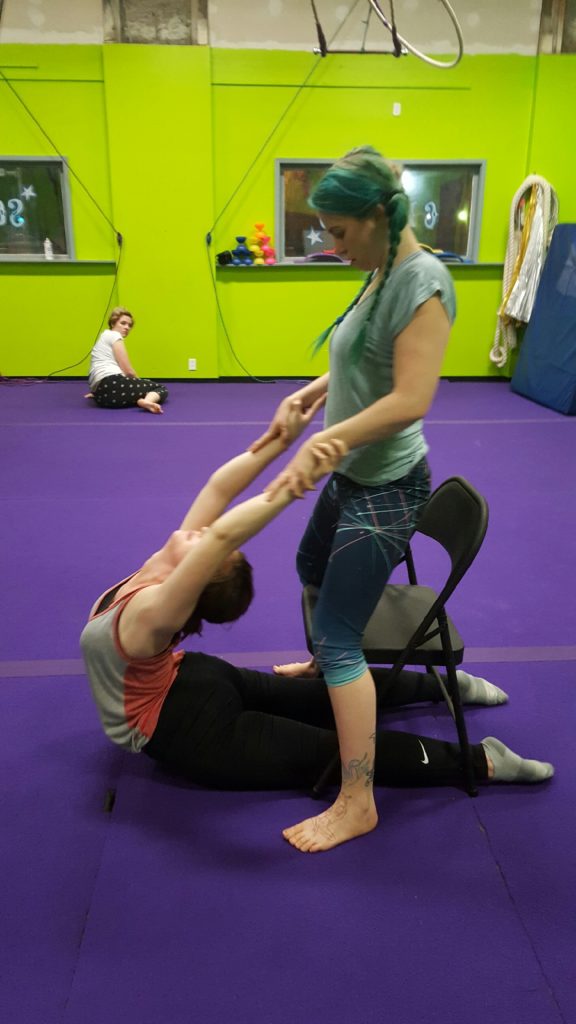 –Three months of weekly classes. Circus artists have amazed audiences for centuries with the limits the body could go to. To do this they had to have amazing bodies. Every circus artist got there one day at a time. This is your start. Come prepared to sweat and move to the next level in your strength, endurance and flexibility training. Our circus arts classes will teach you poise, strength, body movement awareness, form and technique though working on the ground and in the air. A full body workout to say the least.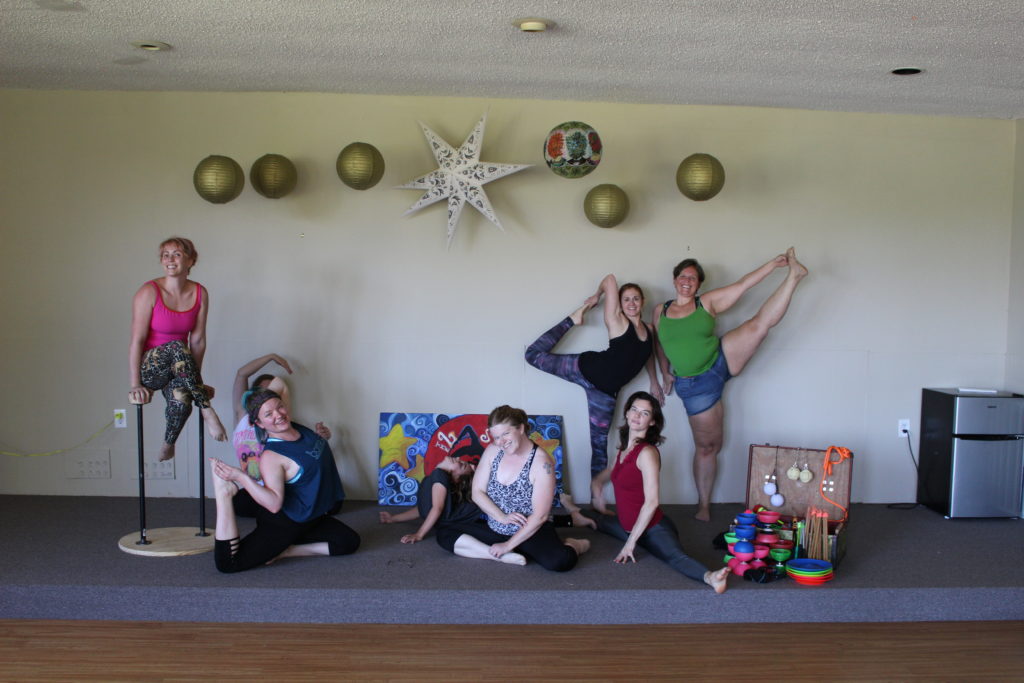 –Healthy Meal Planning. One of the big challenges with our ever growing busy schedules is finding time to cook healthy meals that will continue to fuel us each day. Not only do we need food to sustain us, we need the right kind of food to fuel an active lifestyle. All too often when we are too busy to cook we grab something quick and nutritionally empty to curb hunger. The Restorative Chef will help you plan a way to fit more nutrient filled meals in your everyday life and how to develop healthy eating habits. There is a lot of information out there on what to eat to stay healthy but how to go about that in a simple and efficient way is much harder to come by. The Restorative Chef is also available for cooking classes and personal chef services upon request.
–Massage. The more we use our bodies the more important it is to do body repair work. Upkeep on our bodies reduces our risk of injuries and of course keeps our bodies feeling wonderful.
–Four month supply of Juice Plus+ capsules and shake mix. This will help ensure you get all the nutrients for an active lifestyle. Juice Plus+ capsules help fill in the gaps in our diet with bio-available nutrients. Juice Plus+ shakes are a great way to get the extra protein and fiber you need to power your body. Believe us when we say, from folks who eat vegetable driven diets and live a very active lifestyle, you can never have too much fruit and veggies in your diet. Having a simple way to good nutrition is a game changer.
So why Juice Plus+? Because it is the next best thing to fruits and vegetables…
*Fully controlled farm to capsule whole food nutrition
*Supported by extensive clinical research
*Recommended by leading health professionals
*Confirmed by 150,000+ families in Children's Health Study (free juice plus for children with an adult sign up)
This will include Juice Plus+ Orchard, Garden, Vineyard and Omega Blends
About the Shakes:
*13 grams of protein • 8 grams of fiber • Naturally no/low fat • All natural sweetener blend
*Low-glycemic • Gluten free • Non-dairy • 100% vegan