Kids Aerial Silks Level 2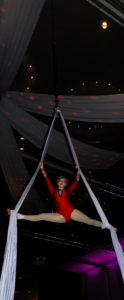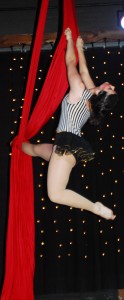 Kids Aerial Silks Class is a level 2 class for students who know the basic moves and have the strength for inversions and moves in the air.  New moves will be taught each week, giving the students a wide vocabulary of skills built on the basics of what was taught in previous carny classes. One focus of kids aerial silks will be on problem solving and understanding what makes a move, how the knots happen, how to transition in them, and how to get out of them safely.
This is a 60 minute class. Instructed by Diana. $25/class.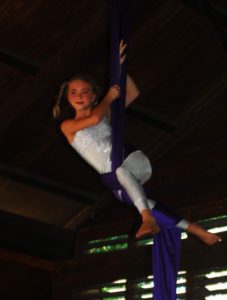 When you sign up and prepay for the whole 6 week course the price per class is discounted to $20/class. Register online today though The Last Carnival calendar page.
Prerequisites: carny class and permission from Sihka and ability to execute the following skills proficiently:
classic climb
russian climb
angel and side leaning descents
hip key
single and double foot locks
egg beaters
straddle inversion
cross back straddle