The Last Carnival
315 N 2nd ST
Lawrence, KS 66044-1509
Phone: 785 393-2878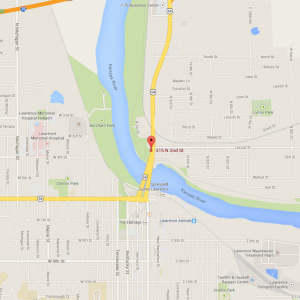 Check the calendar for hours.
To stay in contact with what's happening at The Last Carnival and get updates on upcoming classes, workshops, and special events please also connect with The Last Carnival on Facebook.
We are located in North Lawrence on the north side of the Kansas River bridge, between The Village Witch and The Gaslight Gardens Tavern.
Email is the best way to contact The Last Carnival. Please fill out the form below to contact Sihka (owner of The Last Carnival).