Flexibility for Any Body class is for people of all shapes and sizes and fitness levels. So come get bendy with us while you let The Last Carnival help you reach your flexibility and strength goals. Our hope is to bring acrobatic style stretching to our community so we can help people reach their full potential within their bodies. Our flexibility classes are not only great cross conditioning for aerialists, martial artists, yogis, acrobats, and dancers; they are great for anyone who is wanting to loosen those tight muscles up and move though the day with a little more fluidity. This class will focus on shoulder and hip opening exercises, forward folds and back flexibility. Flexibility for Any Body will get you touching your toes and folding flat on the floor. Both passive and active stretches will be used to achieve this. The instructor also will move around the room positioning people into correct alignment and giving stretches the extra push that will help further your flexibility.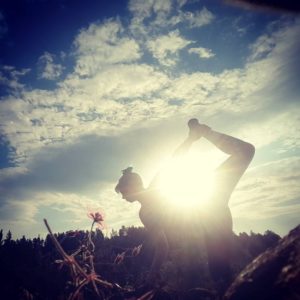 During flexibility for any body workshops we ask that you leave your imagined limits behind you and focus on your personal flexibility goals in a positive and encouraging environment. Muscle flexibility can be acquired by anybody with persistent training. Flexibility for Any Body will push your limits and allow for an in-depth understanding of how to execute poses in proper alignment. This challenging and vigorous led class utilizes traditional contortion techniques, stretches, and poses as well as gymnastic, acrobatic, aerial yoga, and dance techniques. This class will keep you moving, as you flow through stretches and poses designed to bend and work your entire body. Flexibility for Any Body really is for any body with any range of motion.
Flexibility for Any Body is a 30 minute class
Prerequisites: none. $10/class.
Please come in stretchy clothes and be prepared to sweat! Sign up though The Last Carnival calendar page.
Why Body Conditioning is Essential for Your Fitness Routine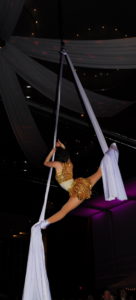 Flexibility is beneficial for any sport regime, as it keeps your body from overextending quickly and chancing torn muscles. Flexibility is improved by stretching. To be effective while stretching, force applied to the body must be held just beyond a feeling of pain and needs to be held for at least ten seconds. Increasing the range of motion creates good posture and develops proficient performance in everyday activities increasing the length of life and overall health of the individual. The safe and gradual development of strong, balanced flexibility is top priority stretching classes.

Establishing a good flexibility and strength  practice will bring you strength and ease to all other circus practices. Flexibility for Any Body is a great complimentary class for the aerial dance and other acrobatics classes offered at The Last Carnival. If you are struggling to get into your splits on the silks or lyra, this class is definitely for you. Wish you could touch your toes to your head when you are upside down in the air or arch your body into more flowing graceful shapes? Are you a dancer or martial artist who is trying to get your kick and leaps just a little further or higher? Flexibility for Any Body class can help with all of this. This body conditioning class is great for dancers, performance artists, and athletes wanting to "up their game" or anyone wanting to improve their overall agility. Not only is this a great complimentary class. It is pretty fantastic all on it's own. Every strong, balanced, bendy body had to start to have a starting point, let this be yours.