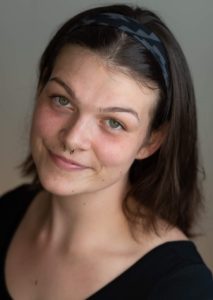 From an early age Sylvan Mitchell had a fascination with the performing arts. Starting with beginners ballet at the age of 3, she went on to study many different areas of the craft including theater, choir, tap, and competitive gymnastics.  At 15 Sylvan discovered the circus and aerial arts.  She enrolled in a beginner silks class at The Last Carnival Circus School in Lawrence, Kansas where she began exploring the challenges of ground and aerial acrobatics including contortion, silks, trapeze, lyra and partner acrobatics.  She soon realized that she had found her home in the performance world.
Aerial proved to be a perfect blend of disciplines for Sylvan. Much like traditional performing arts, Aerial is rooted in proper training and technique, and requires discipline, commitment, strength and stability.  What made aerial unique for Sylvan though, was the amount of creative control she was given over her performances. She also connected deeply with the collaborative nature of the community, and the diversity of people drawn to aerial and circus arts.
Sylvan continued to grow in her practice and was soon performing professionally across the Midwest, having the privilege of training under schools such as  The Last Carnival, KC Aerial Arts, Quixotic, and Voler Aerial Academy.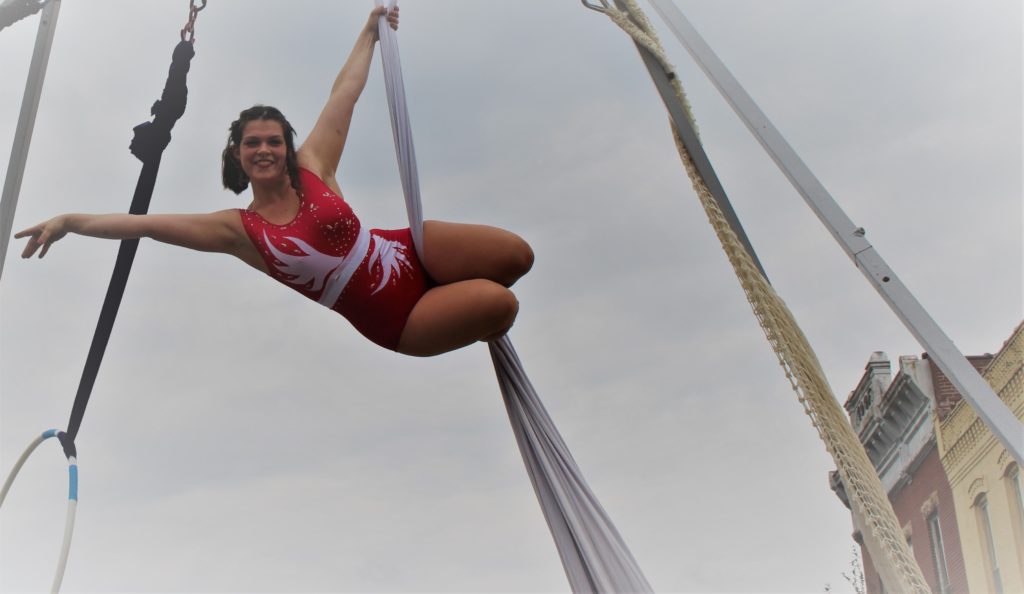 Sylvan obtained her 200 hours yoga teacher training in 2017.  Her personal yogic practice is in Ashtanga, also known as 8 limbed yoga. This style is largely rooted in strength as well as flexibility, and how they counteract each other. Throughout her 8 month yoga training Sylvan took a large focus on anatomy, and she uses that training to her advantage with her acrobatic, and yoga students.
Sylvan began teaching aerial arts in 2017.  She enjoys working with children and adults, and loves the different challenges both age groups bring.  She utilizes positive teaching techniques that emphasize safety, inquiry, creative expression, fluidity, connection with self and others, personal empowerment and physical transformation.
At The Last Canrnvial Sylvan Teaches Contortion Classes. She also teaches conditioning classes at Lawrence's own pole fitness studio Ad Astra Studio.