Tanner is the owner/founder of Story Arc Fitness. He is a personal trainer through the National Academy of Sports Medicine (NASM) and working to be a Certified Nutritionist. He has about 7 years of personal exercise and athletic experience including but not limited to… Martial Arts, Acrobatics, Calisthenics and Weight Training. Tanner is continuing his acrobatics training with The Last Carnival through private lessons in trapeze, aerial hoop, contortion, and partner acrobatics. At the circus school Tanner will be teaching monthly handstand conditioning workshops as well as boys acrobatics. To book Tanner as your personal trainer contact him at Story Arc Fitness.  You can also follow him on Instagram to check out all the cool stuff he is doing.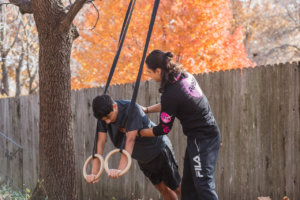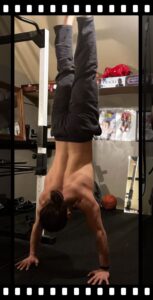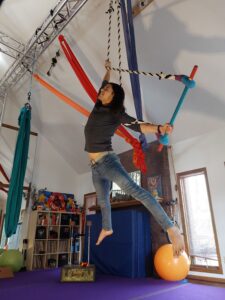 Tanner's Story:
"Growing up, I was the fastest kid in my elementary school. But once Junior High rolled around, I was teased by my peers due to my small stature and my 'man boobs'. I grew insecure and started to doubt my own worth. I slipped into depression for a long time and had overwhelming anxiety that interfered with my schooling.
I felt an escape in the power my favorite characters and stories had over me. No matter how bad things seemed to get, I could always tune out the world and get lost in a video game or comic book. But I wanted more than that, I wanted to be able to stand strong like my favorite superheroes!
So that's when I began training, but oh boy was I out of shape. I started doing push-ups, sit-ups and air squats in my bedroom by day and shadow boxing in my bedroom by night. Now I can do things I could've only dreamt of doing back in junior high.
Fitness sure as hell saved my life, and now I want to help you save yours.
Change is inevitable; progress is a choice." — TANNER C.